😍The

Comfiest 

&

Warmest Hoodie 

Blanket Ever! 😍
Every hoodie blanket is seamless one size fits all wearable blanket. Perfect for Adults, or kids! Made with a super soft fleece cruelty free Sherpa Fleece interior, making it the best cuddle blanket in the world!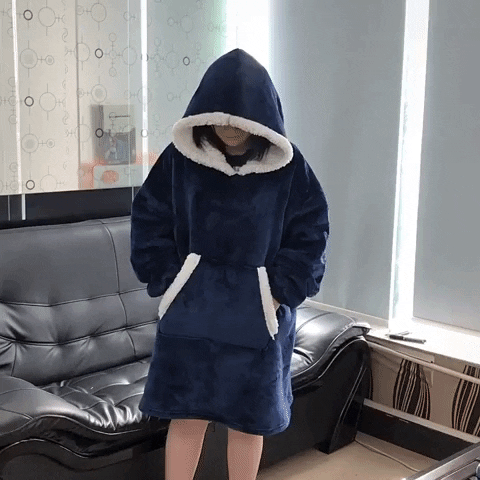 Escape the cold winters and have more comfy "stay at home" nights. Enjoy a hot cup of coffee or finish your favorite book in warmth a peace!
Completely machine washable/care-free. The Hoodie Blanket makes the best gift this holiday season!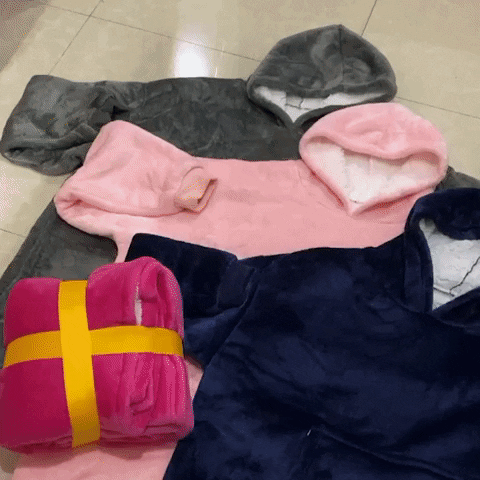 Warm & Snuggly!
With extra large sleeves, a giant warm hood along with large front pocket, the Hoodie Blanket is guaranteed to keep you warm and cozy!  Watching TV or Netflix, camping, or anything and everything in between. 
Features:
Huge warm hood, giant front pocket and ribbed cuffed sleeves.
UNISEX - For him or her, even the kids!
100% machine washable, just toss it in the wash!
Outer material – luxurious microfiber fleece.
Inner material – premium fluffy Sherpa fleece.
Weight: 850 g