The 360° Faucet Booster Reduces Water Usage By Up To 70%!

This Faucet Booster features a 360 degree rotatable tap nozzle and a unique 3-mode spray function, helping you to clean your sink or wash your ingredients effortlessly! Blast away caked on food!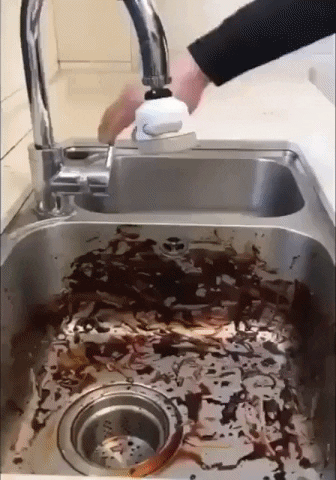 Features:
3-modes to spray: Jet, Jet + Shower and Shower

Suitable for most round taps (or use an adapter)

Easy to install.

Reduces energy costs and water usage by up to 70%.

Extremely durable.

360-Degree Twist and Easy Control.
The product comes with a white rubber O-ring attachment to fit to your tap to ensure there is no leakage.
Compatible with most round tap heads. Not compatible with square tap heads.
It's also suitable on these taps too: